Colocation in Latin America
Analyst report by DCD Intelligence, published on 5/1/2013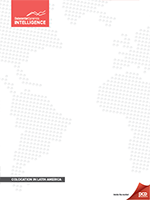 Colocation in Latin America presents an in-depth analysis of the market for colocation services in eight Latin American markets. It examines the strategies and geographical reach of leading colocation providers; it assesses the state of regional colocation infrastructure; it analyses new colocation deployments; and evaluates the issues and challenges facing colocation facilities - including access to power and connectivity. In addition, the report evaluates the main opportunities for regional colocation providers, identifying the conditions which will shape demand for colocation services over the next five years.
The report is based on a survey and interviews conducted with colocation providers from
Brazil
,
Mexico
,
Argentina
,
Chile
,
Colombia
,
Peru
and
Costa Rica
. It is essential reading for any company interested in the current state and future evolution of colocation services in Latin America. It should also be read by any company looking to capitalise on the growing demand for regional colocation services.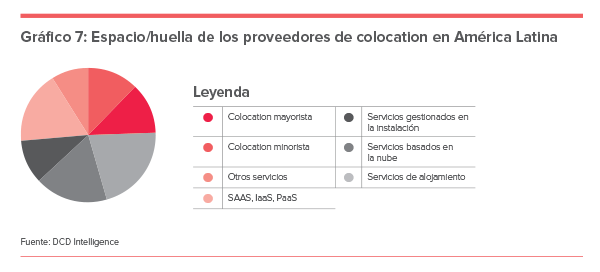 Content:
Executive Summary
Research Scope And Methodology
Regional Overview
Countries
Conclusions
Profiles For Key Colocation Players
Page Count: 101 pages
File Size: 2.43 MB
Tags: Brazil, Argentina, Chile, Mexico, Verizon, Latin America, Colombia, Costa Rica, Peru, Level 3, kt, Porto, Uruguay, Akamai, Guatemala, Ecuador, Nicaragua, IBM, NTT, Financial, Buenos Aires, Sao Paulo, Terremark, Venezuela, Rio de Janeiro, Panama,
Download Analyst Report
The analyst report
"Colocation in Latin America"
can be purchased by clicking the price below:
» Buy, Download License: 5,500 USD
If you have questions about this report, or the purchase process, please
click here to contact us
.
Related White Papers
The Flexential Hybrid IT Study
by Flexential on 7/9/2018
Tags: HybridIT, Flexential, IT infrastructure, Virtual, Colocation, Cloud
The 10 Steps to Data Center Migration Success
by Iron Mountain on 4/13/2018
Tags: Iron Mountain, Colocation, Servers, Storage
Get Up to 55% Better Hybrid Cloud Computing Performance with Improved Agility and Reliability
by Digital Realty on 2/22/2018
Tags: Digital Realty, Cloud
5 Reasons to Directly Connect Your Hybrid Cloud Solution
by CoreSite on 11/21/2017
Tags: Cloud, CoreSite, Colocation, Networking, Construction
IO Data Center Solution
by IO on 12/2/2016
Tags: IO Data, Colocation, Cloud, Storage
Colocation Selection by RagingWire
by RagingWire Data Centers on 12/2/2016
Tags: RagingWire, Colocation, Storage, Construction, Green, Cloud, Disaster Recovery
The Evolved Data Center Model
by Aligned Data Centers on 11/16/2016
Tags: 451 Research, Servers, Colocation, Cooling
Evolving Data Landscape Creates Challenges for Array of Industries
by QTS on 11/4/2016
Tags: QTS, Colocation, Cloud
Related Reports
Inside Data Center Optics
by Lisa Huff, Discerning Analytics, LLC on 2/10/2015
Tags: SDN, Amazon, Cisco, Emerson, Facebook, Google, Intel, Microsoft and more..
Next-Generation Datacenter Management: From DCIM to DCSO
by 451 Research on 2/11/2014
Tags: DCIM, Amazon, eBay, Emerson, Facebook, IBM, Virtual, Green and more..
2013-2014 Census Report: Emerging Europe Middle East and Africa Data Center Market Trends
by DCD Intelligence on 1/1/2014
Tags: Europe, Africa, DCIM, Bahrain, Bulgaria, Czech Republic, Estonia, Poland and more..
North American Data Center Market Trends 2013-2014 Report
by DCD Intelligence on 1/1/2014
Tags: North America, USA, Canada, DCIM, Financial, OnApp, Cloud, Colombia and more..
Purchasing Data Center Services - Procurement Research Report
by IBISWorld on 1/1/2014
Tags:
Financial
Colocation Facilities in the US: Market Research Report
by IBISWorld on 1/1/2014
Tags: USA, Colocation, Florida, Texas, Virginia, New York, California
2013-2014 Census Report : Western Europe Data Center Market Trends
by DCD Intelligence on 1/1/2014
Tags: Europe, Intel, DCIM, The Netherlands, Iceland, Ireland, Netherlands, France and more..
Multi-Tenant Datacenter: North American Providers - 2013
by 451 Research on 12/23/2013
Tags: Texas, Ohio, Virginia, North Carolina, New Jersey, Verizon, New York, Massachusetts and more..