White Papers
Here is a comprehensive overview of data center related white papers, offered by leading global industry analysts and publishers. Use the filtering link to filter by specific topics of interest, or alternatively use the search function in the upper right to locate specific white papers.
Analysts and Publishers - To submit white papers, please visit our
Publisher Information
page.
Latest White Papers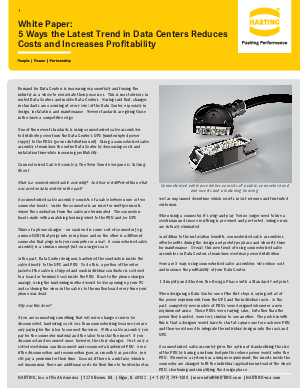 5 Ways the Latest Trend in Data Centers Reduces Costs and Increases Profitability
by HARTING on 3/24/2017
Tags: UPS, Data Center Design, Outage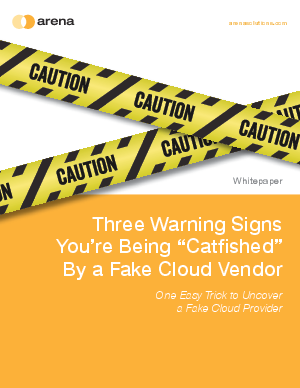 One Easy Trick to Uncover a Fake Cloud Provider
by Arena Solutions on 3/15/2017
Tags:
Cloud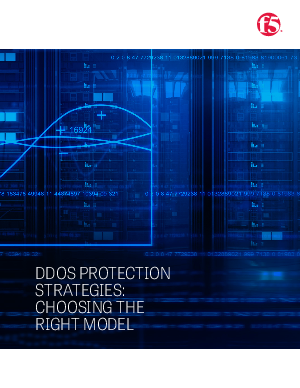 DDoS Protection Strategies: Choosing the Right Model
by F5 Networks Inc on 1/31/2017
Tags: Outage, Cloud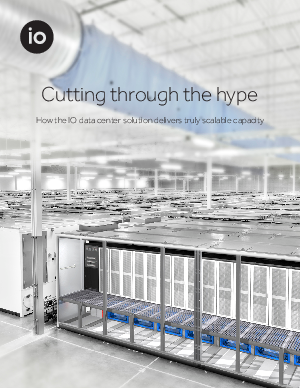 IO Data Center Solution
by IO on 12/2/2016
Tags: IO Data, Colocation, Cloud, Storage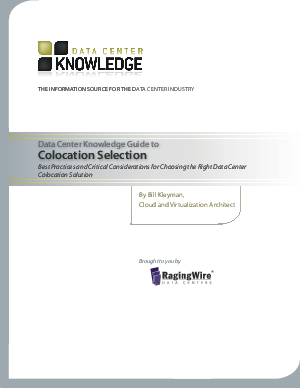 Colocation Selection by RagingWire
by RagingWire Data Centers on 12/2/2016
Tags: RagingWire, Colocation, Disaster Recovery, Construction, Green, Storage, Cloud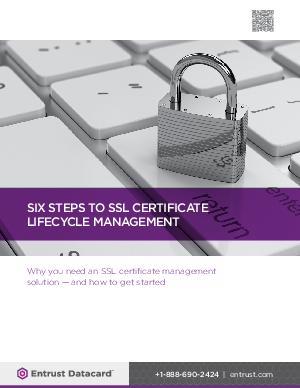 Six Steps to SSL Certificate Lifecycle Management
by Entrust Datacard on 11/29/2016
Tags: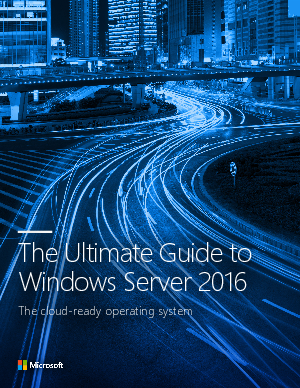 The Ultimate Guide to Windows Server 2016
by Microsoft on 11/22/2016
Tags: Modular, Cloud, Green, Microsoft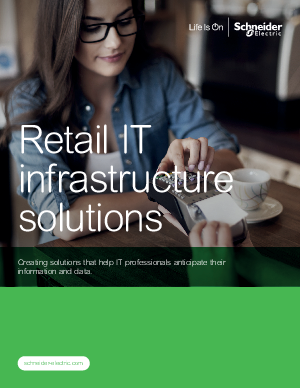 Retail IT infrastructure solutions
by Schneider Electric on 11/17/2016
Tags:
APC
The Evolved Data Center Model
by Aligned Data Centers on 11/16/2016
Tags: 451 Research, Servers, Colocation, Cooling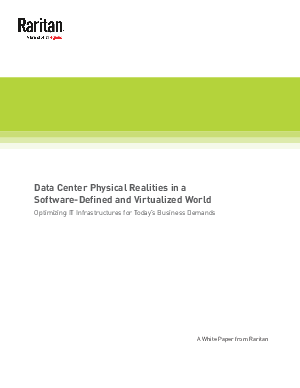 Data Center Physical Realities in a Software-Defined and Virtualized World
by Raritan on 11/9/2016
Tags: Raritan, Cloud, Virtual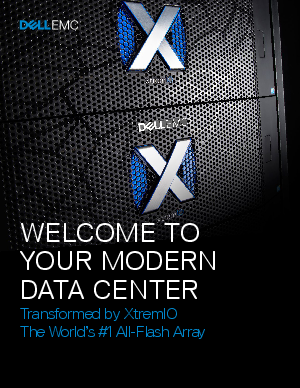 Welcome to Your Modern Data Center
by Dell EMC on 11/8/2016
Tags: Storage, Dell, EMC, VMware, Cloud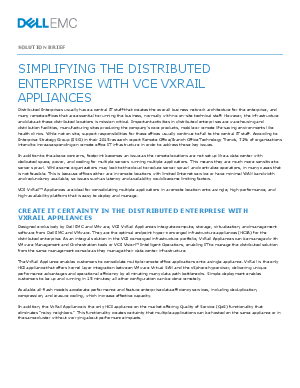 Simplifying the Distributed Datacenter with VCE VxRail Appliances
by Dell EMC on 11/4/2016
Tags: Dell, Intel, EMC, Cloud, UPS, VMware, Storage, Virtual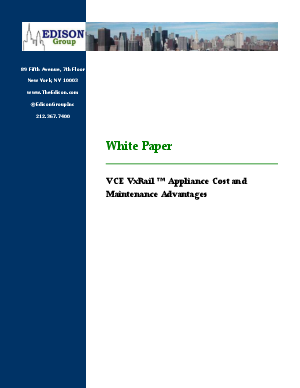 VCE VxRail? Appliance Cost and Maintenance Advantages
by Dell EMC on 11/4/2016
Tags: Dell, Intel, EMC, UPS, Storage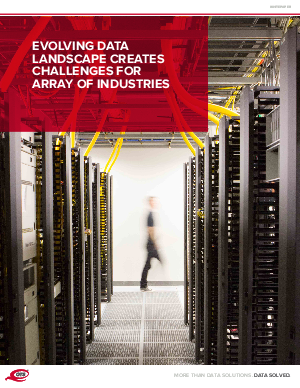 Evolving Data Landscape Creates Challenges for Array of Industries
by QTS on 11/4/2016
Tags: QTS, Colocation, Cloud

QTS - Information, Security & Compliance Forum
by QTS on 11/4/2016
Tags: QTS, USA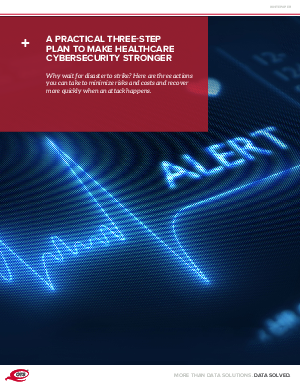 A Practical Three-Step Plan To Make Healthcare Cybersecurity Stronger
by QTS on 11/4/2016
Tags:
QTS

The Changing Face of the Colocation Buyer
by QTS on 11/4/2016
Tags: QTS, Colocation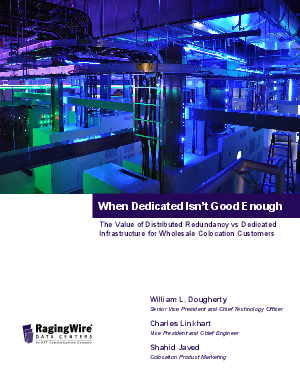 Redundancy Model by RagingWire
by RagingWire Data Centers on 10/22/2016
Tags: RagingWire, Colocation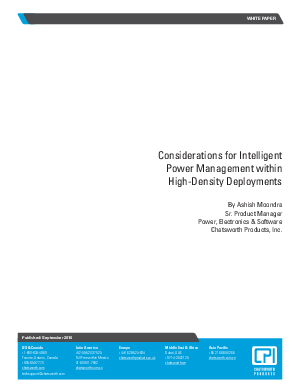 Considerations for Intelligent Power Management within High-Density Deployments
by Chatsworth on 10/22/2016
Tags: Intel, Servers, UPS, Virtual

The Move to Modernize: Leveraging Converged Infrastructure to Achieve a Modern Data Center
by Dell EMC on 10/13/2016
Tags: Dell, Intel, EMC, Cloud, UPS

The Move to Modernize Leveraging Converged Infrastructure to Achieve a Modern Data Center
by Dell EMC on 10/13/2016
Tags: Dell, Intel, EMC, Cloud, UPS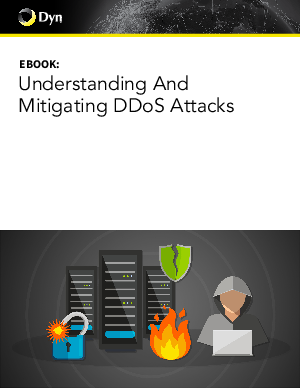 Understanding And Mitigating DDoS Attacks
by Dyn on 10/4/2016
Tags: Outage, DDoS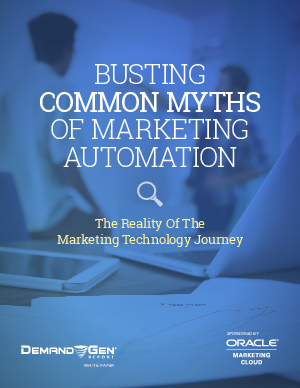 7 DDoS Myths and Realities
by A10 Networks on 8/30/2016
Tags: IDG, Outage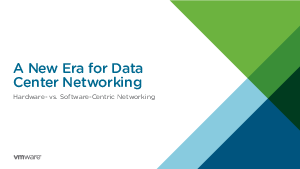 A New Era for Data Center Networking
by VMware on 8/10/2016
Tags: Networking, Virtual, VMware, Cloud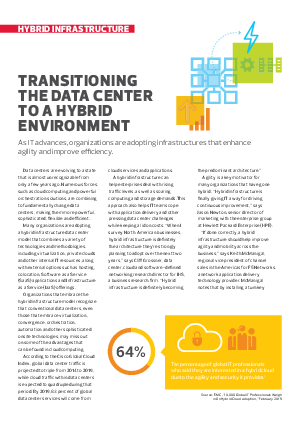 Transitioning the Data Center to a Hybrid
by CDW on 8/4/2016
Tags: Colocation, Cloud, Virtual